PREFERRED CITY ACCOMMODATION
Mercure Hotel Townsville
www.mercuretownsville.com.au
t: 07 4759 4900 I e: [email protected]
166 Woolcock Street, Currajong QLD 4810
Situated on 11 lush, resort-style acres just minutes from the centre of Townsville and only two kilometres from the airport, the Mercure Hotel Townsville offers a tranquil, relaxing choice for business and holiday travellers visiting this beautiful gateway to the Great Barrier Reef. From the moment you arrive, you will enjoy a destination like no other hotel in Townsville. The comfort of our accommodation, complemented by warm, personalised guest service, ensures a truly relaxing stay.
At the Mercure Townsville, our locally inspired spirit and commitment to impeccable guest service ensure that you enjoy the quality that distinguishes the Accor Hotels experience. Come and discover why our property is the perfect destination for you.
SPECIAL OFFER: Preferred accommodation rates for entrants
ROOM TYPE BEDDING CONFIG. CHECK IN DATE ROOM RATE PER NIGHT
Superior Room King Bed OR 2 King Single Beds Sat 19th** $199
Sun 20th $139
Offer Code: Paluma Push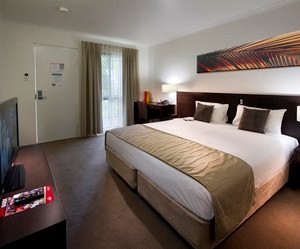 ---
PALUMA & HIDDEN VALLEY ACCOMMODATION OPTIONS
Hidden Valley Cabins
www.hiddenvalleycabins.com.au
Ian & Bonnie McLennan
t: 07 4770 8088 I e: [email protected]
67 McLennan Road, Hidden Valley 4816
Hidden Valley Cabins are an eco-friendly experience filled with fresh mountain air, crystal clear creeks and breathtaking sunsets only a short drive from Townsville, North Queensland.
For over 28 years, the McLennan family has been offering unique accommodation near Paluma Range National Park. Admire the magnificent surrounds while enjoying personalised service, great food and wine and unique accommodation.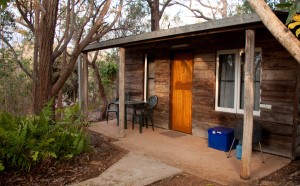 Misthaven Holiday Units
Choose from two fully self contained units that sleep up to four people in each unit or the Misthaven House, which sleeps up to seven people. The house comes with a pool table and a lovely fire place.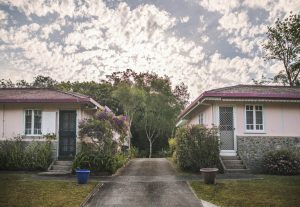 Rainforest Inn
http://rainforestinnpaluma.com
6 motel style units.
Downstairs units have a queen and 2 single beds, an ensuite, tea & coffee making facilities, TV and reverse cycle air-conditioning.
They have one room with disability facilities.(Maximum capacity 4 people each).
The Upstairs have a queen and one single bed, each room has a balcony, tea & coffee making facilities, TV and reverse cycle air-conditioning (Maximum capacity 3 people each).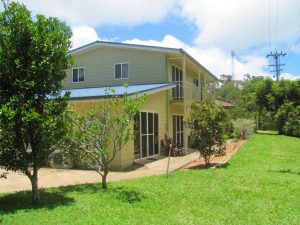 ---
CAMPING
Hidden Valley
Camping is available at the Hidden Valley Cricket Ground at a reasonable cost in the form of a set donation per person to the Hidden Valley Rural Fire Brigade (can be paid at Hidden Valley Cabins). Please make sure to book in with Janette Furber, give her a call on 4770 8086 or on 0429 351 811.
Paluma Dam
A camping permit is required and can be obtained through Townsville City Council's website here.
Online booking can only be done 60 days in advance so be quick to get one of these sites.
On the morning of the race the road from the Dam to Paluma is closed at 8am. You will need to pack up early to get back to Paluma to beat the road closure, and to be in time for the race start.
---
CITY ACCOMMODATION
If you are travelling from afar Townsville has a range of accommodation types available. Most airline carriers fly direct to Townsville from each of the major cities and car hire is also available through the usual providers.